Opening in Colleyville in 2008, Lilium Floral Design has grown into an established & highly renowned floral services source & a favorite local small business of mine. Prior to real estate I was an event planner for the Vaquero Club for many years and sought out the best sources for all things party related whether it was helium, linens or flowers. It became very clear very quickly, that Lilium knew what they were doing so I not only used them exclusively for Club events but recommended them for any private event as well.
Also very quickly, I grew to be friends with owner Lisa Pritchett and her crew of employees that usually included family members! I have now been friends with her longer than we were professional colleagues and I'd love for you to get to know her as well...
What was the driving force/desire to create your own business?
As a corporate training consultant, my business grew to the point where I was traveling all the time. It came to the point where I didn't want to be gone from my family that much. I felt like I could take what I had been training to corporations and implement those skills in a business that I would love.
Why the name Lilium?
We struggled with a name and spent hours laboring on ideas. We knew we needed a name that was short and easy to brand. My son who was in eighth grade at the time and taking Latin, asked "Why not Lilium?" It means lily. It was unanimous!
What has been an unexpected benefit of your business (or being a business owner)?
From my experience, I knew the importance of building a culture in a business, one where everyone speaks the same language and works to the same expectations. The thing I love most about the business is watching how the Lilium team has become family. Having employees that have been with me for over 10 years speaks volumes to the importance of the strong connection everyone feels toward their team.
How has COVID changed how you do business?
I remember the first week in March 2020. Every phone call and email for four days straight, were hotel and corporate customers, brides and event planners cancelling service or scheduled events. It was crazy to say the least. I had to change my business model practically overnight by diversifying my customer base and in how I purchased product. It was a great lesson in flexibility, problem solving and resiliency.
What do you want customers to know about you?
That honesty and integrity are extremely important to me and I work hard to instill that in my team. It is essential those qualities come through to our Lilium customers.
What do you wish customers understood about flowers?
It is interesting to know that just like grades of meat or wines, there are different grades of flowers. With a higher quality stem comes a higher price, but with a benefit that the flower stem will hold up longer. It has been a real education for me to learn that the quality of a flower stem actually starts at the seed level, when it is actually cut and how it is processed and shipped. If any one of these areas are not done properly, it affects the quality and shortens the longevity of the flower. Interesting to know that when certain standards are not met, the flowers are rejected at the farm level and those flowers are sold pennies on the dollar to mass market, the grocery stores for example.
What stem does not get enough attention or is underrated?
A carnation has gotten a bad rap, usually because of how it was used in designs. Growers are producing some beautiful and unusual carnation stems in antique tones and petals with interesting textures and ruffles. The European market has embraced the new varieties of the carnation and they are slowly making their debut in the U.S. When used properly in more modern designs, most people do not recognize the new face of the carnation.
What profession other than your own would you like to attempt?
If I could go back…. After spending time in the pharma world selling products, creating training materials and teaching reps in anatomy/physiology, and how drugs work, I would have probably gone to med school. I love learning!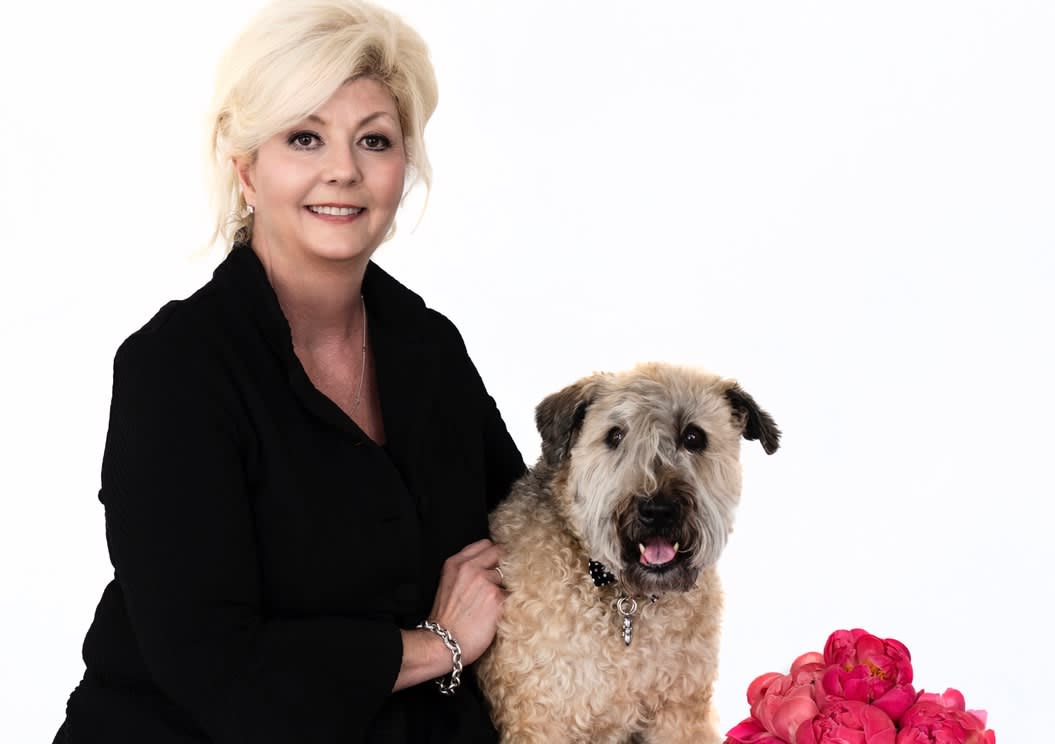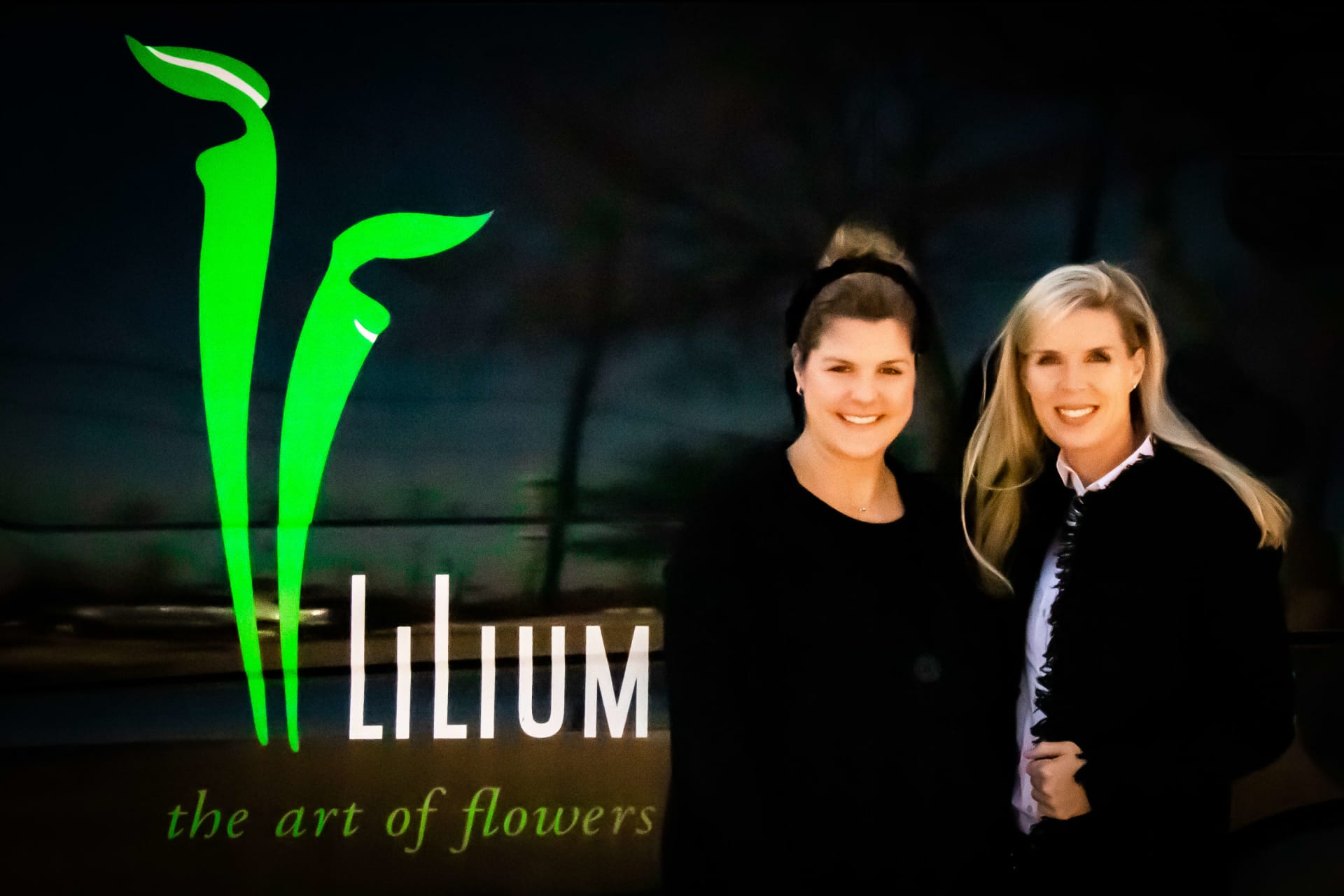 Lisa is pictured here with her beloved Wheaton, Winston, who passed away last year. He was also a huge presence at Lilium spending his days perusing through the shop & sleeping on his stuffed bed!
To view their incredible designs or order florals for an event or occasion, please visit Lilium Floral Design
They are located right in the heart of Colleyville at 4800 Colleyville Blvd!